Sabres Learn to Play Program comes to West Seneca Hockey Rink!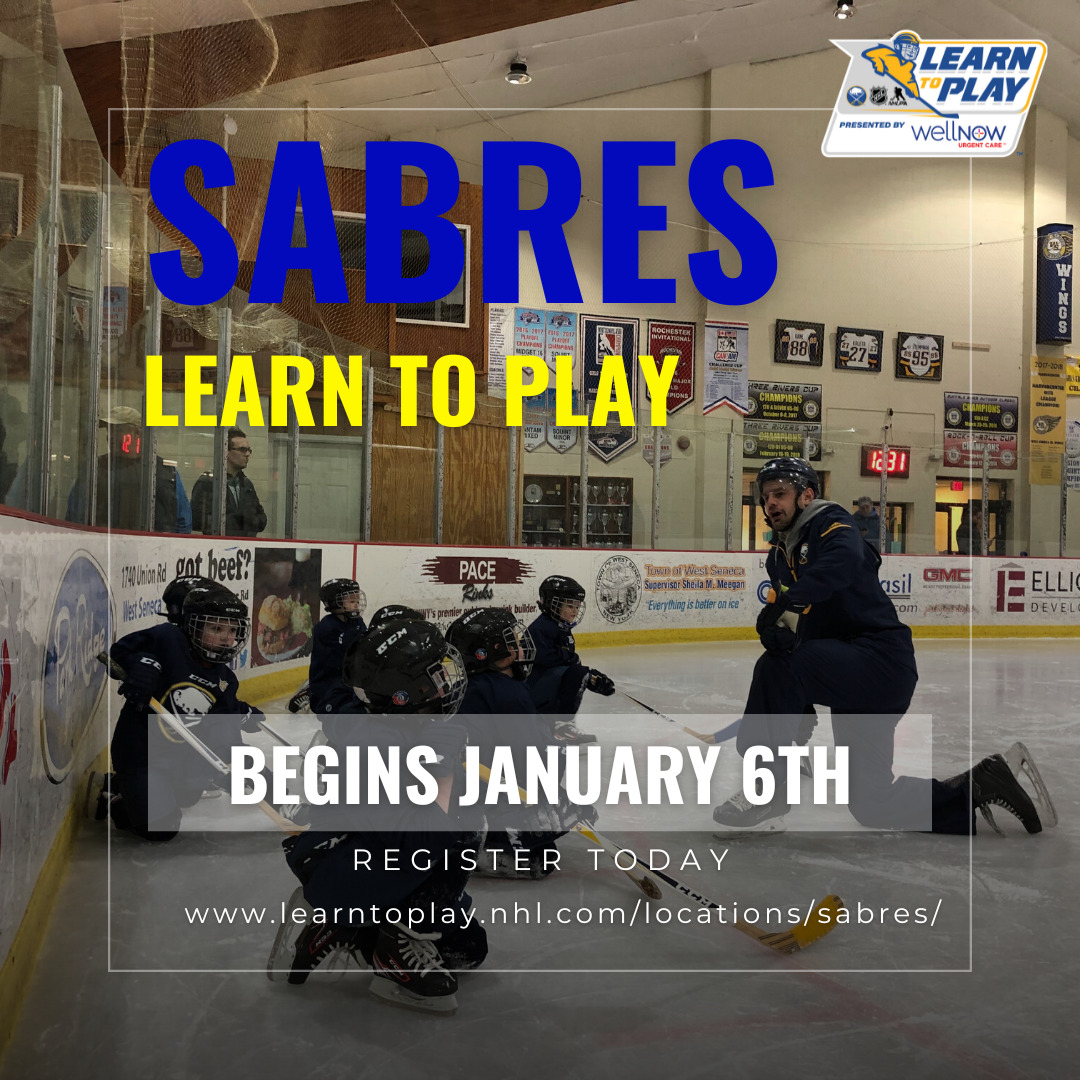 Hello West Seneca Hockey Family!
We are thrilled to announce a fantastic opportunity for our budding hockey enthusiasts. The West Seneca Youth Hockey Association has partnered with the Sabres Learn to Play program, bringing their renowned training right to our very own West Seneca Hockey Rink.
What is the Sabres Learn to Play Program?
For those who might be new to the scene, the Sabres Learn to Play initiative introduces children to the game of hockey at a beginner level, emphasizing the importance of basic skating skills. Developed with the guidance of experts and NHL alumni, it provides kids the foundational skills required to enjoy the sport for a lifetime.
Program Details:
Location: West Seneca Hockey Rink
Age Group: Kids aged 4-9
Skill Level: Beginner
The program includes:
On-Ice Training: With a keen focus on building basic skating capabilities, puck control, passing, and shooting.
Off-Ice Activities: Here, children get to learn about the sport's culture, teamwork, and the importance of physical fitness.
Equipment: The best part? Once registered, participants will be provided with a full set of hockey gear!
For more information on the specifics of what this program entails, we encourage you to visit learntoplay.nhl.com/locations/sabres/.
Why should your child join?
Expert Guidance: Your child receives training and tips from some of the best in the business.
Physical Fitness: Hockey is a great way to improve endurance, balance, strength, and hand-eye coordination.
Team Spirit: The sport is all about teamwork, and what better way for your child to learn this important life skill?
Fun: Last but not least, it's an incredibly fun sport!
Register Now!
Spaces are limited, and given the popularity of the program, they're expected to fill up quickly. Ensure your child doesn't miss out on this amazing opportunity!
In conclusion, whether your child dreams of becoming the next Sabres star, or simply wishes to try a new sport, this program offers the perfect starting point. Let's lace up those skates and hit the ice!
For any questions or further details, feel free to reach out to the West Seneca Youth Hockey Association. Let's make this a memorable experience for our young athletes!
See you at the rink!